>

Feedback & Clients

Since starting Cars 4 Agents we have already built up a large, dedicated list of estate agents that we are happy to say have liked our service and costs sufficiently that they now recommend us to their contacts and friends.

Ashleigh Stone

We are please that Ashleigh Stone are now clients of Cars 4 Agents!

Ayers & Cruiks
We've dealt with Cars4agents on several of our vehicle changes and always found them competitive in the market with a straightforward approach.
We have a policy of supporting other local businesses and when their success leads to expansion it's great for the town.
I'm sure with the determination of the Directors and the team at Planet Leasing thet will continue to go from strength to strength.
Steve Ayers - Managing Director Ayers & Cruiks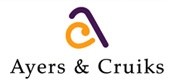 Belvoir Head Office
I placed an order with Cars4agents for a new company vehicle some weeks ago and elected to use this company after receiving numerous recommendations and after meeting the directors personally.
The vehicle arrived before the due date and I've been delighted with the service I've received. First-class and I wouldn't hesitate to recommend to business associates.
I plan to order several more vehicles through Car4Agents later this year.
Dorian Gonsalves Managing Director - BELVOIR! Lettings

Belvoir Lettings Southend
I've recently taken delivery of my new Audi A3 sourced and financed by the guys at cars4agents.

Great service and a price that the main dealer just could not match.

Delivered on time with a professional friendly service - that's hard to beat.
Wayne Mearns, Belvoir Lettings Southend, Essex

Essex Countryside Limited
We started using cars4agents over 2 years ago as we were dis-satisfied with our previous contract hire company. Cars4agents sat down with us and took the time to understand our business and its needs.
We would have no hesitation in recommending them, as from first contact the service has always been first class and this has continued throughout the time we have dealt with cars4agents.
Jennie Toll, Financial director, Essex Countryside Limited, Essex

Grisdales Estate Agents
We are very pleased with our new car. Delivery was punctual and efficient, the salesman who dealt with our initial enquiry was excellent to deal with and Cars4Agents were very understanding of our requirements. Ben worked hard to get us a vehicle that was suitable for our purpose, keeping in contact during the whole process.
Overall a pleasing experience.
Nina Moore, Grisdales Estate Agents and Chartered Surveyors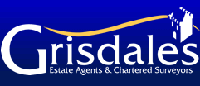 Penneck Estates
Just a quick line to say thanks for your help in ordering my Volvo XC90. The car has arrived & is just as ordered with all the extra spec that I requested. You managed to save me nearly £200 per month compared to the Main dealer & the car even turned up 10 days early! What more can I ask for.
Jeff Penneck, Penneck Estates

Prime Property Management
I would recommend Cars 4 Agents without hesitation, they have a wide knowledge of their products and wide range of prices and vehicles. Our latest car was delivered within 2 weeks of our initial order.
Sarah Bangle, Managing Director Prime Property Management

Think Property
We have been using cars4agents for the last twelve months and they have provided us with two branded cars that really stand out and for that alone are worth the monthly hire fee

We would have no hesitation in recommending them to any Estate Agent thinking about hiring a car and then having it branded, from start to finish the process was managed professionally and we are very happy customers!

Whitegates Estate Agency
We were recommended to cars4agents by our head office after having numerous unhappy and stressful conversations with other contract hire companies.
After speaking to Gary and outlining what we needed he was quick to point out an excellent deal that was currently available. He swiftly processed the application and kept in touch with me throughout the smooth process.
We are extremely happy with the service we received and are glad to say that the new car arrived just 1 week after getting in touch with cars4agents.
Top job Gary and the team! Thank you for a stress free process and other car hire companies really need to take a leaf out of your book in terms of customer service.
Chris Hamill, Director, Hamill and Clark Limited TA Whitegates Estate Agency